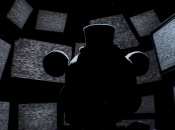 Working the late shift.
In another curve ball during State of Play, Five Nights at Freddy's VR: Help Wanted has been announced for PlayStation VR. Coming in the spring, this new chapter in the popular horror series ups the ante by placing you in a virtual version of the intense, jump scare heavy action.
If you're unfamiliar with Five Nights at Freddy's, it's a series that caught on in a big way on PC over the last few years, becoming massively popular to watch on YouTube. You're working the night shift as a security guard at a Chuck E Cheese style family restaurant, complete with creepy animatronics. These mechanical horrors make their way towards your work station, and you have to keep an eye on them all by checking cameras and flicking light switches.
Read the full article on pushsquare.com