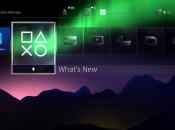 This ain't a theme, it's a goddamn arms race.
They can be hard to come by, but who doesn't love a good PlayStation 4 theme? Truant Pixel has been cranking out quality animated wallpapers since the beginning of time, but it seems the fine folks at PlayStation Europe have uncharacteristically put their collective foot down when it comes to bad ass backgrounds like the recently announced synth wave bundle.
According to the American developer, SIEE is "very strict" with themes, and will only allow ones that are representative of a game. A quick browse through the UK PlayStation Store confirms this to be the case, although it seems like some developers have found a loophole by releasing cruddy Breakout clones in order to get their equally cruddy themes up for sale.
Read the full article on pushsquare.com
Source/ Readmore at PushSquare http://www.pushsquare.com/news/2018/11/sony_europe_restricting_the_release_of_awesome_ps4_themes