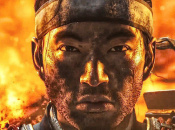 Source: PushSquare: http://www.pushsquare.com/news/2019/12/ghost_of_tsushima_haunts_ps4_summer_2020_gets_a_fantastic_looking_gameplay_trailer
Vengeance is sweet.
We're happy to report that Ghost of Tsushima is looking pretty darn good. The highly anticipated PlayStation 4 exclusive got a new gameplay trailer at The Game Awards 2019, and it's easily our best look yet at the Sucker Punch action title.
But that's not all. As predicted right here in the Push Square office, the game's got a release window: Summer 2020. That means we're going to see The Last of Us: Part II and Ghost of Tsushima launch just months apart from one another, before the PlayStation 5 hits in holiday 2020. Crazy.
Read the full article on pushsquare.com