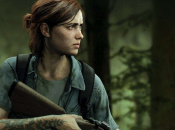 Naughty Dog hiring to finish project.
The Last of Us: Part 2 appears to be in the final stages of development, as Naughty Dog is hiring to "close out" the anticipated PlayStation 4 exclusive. While it's only a teensy morsel, co-director Anthony Newman posted a huge list of currently open positions on Twitter, and alluded to the fact that the California-based company is putting the finishing touches to the project.
We know that the developer completed motion capture on the release relatively recently, while speculation abounds that the studio is targeting a launch date towards the tail-end of 2019. Whether the title actually makes it out this holiday remains to be seen, but it's becoming increasingly clear that the sequel is nearing the end of development now.
Read the full article on pushsquare.com