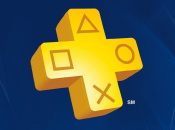 Source: PushSquare: http://www.pushsquare.com/news/2019/10/talking_point_what_free_november_2019_playstation_plus_games_do_you_want
When will November 2019's PS Plus lineup be revealed?
What's the November 2019 PlayStation Plus lineup? And when will the November 2019 PS Plus lineup be announced? October 2019 was an admittedly killer month for Sony's subscription service, as it dropped two first-party titles in the form of The Last of Us: Remastered and MLB The Show 19. While the latter may have bemused members across Europe, it's one of the best sports games ever made, so it's certainly got that on its side. In this article, we're going to share all of the latest rumours and speculation regarding November 2019's PS+ lineup within.
For a recap, check out our full list of all free PS Plus games in 2019.
Read the full article on pushsquare.com