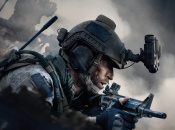 Source: PushSquare: http://www.pushsquare.com/news/2019/10/talking_point_what_are_you_playing_this_weekend_-_issue_295
Modern warfare.
After a couple of weeks off, your humble host is back to post the latest WAYP. That means that it's a desperately short edition, because apparently no one cares to respond to Sammy's requests. The good news is that the comments are always action packed in these articles, so you're going to have to pick up the slack in the space below.
Sammy Barker, Editor
I really wished I was playing Call of Duty: Modern Warfare this weekend as I very much like the look of that game, but instead I'll be feeding my addiction to NBA 2K20. It's becoming a problem.
Read the full article on pushsquare.com