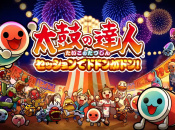 A wee drum.
The cold clutches of winter have arrived, but there's still a packed PlayStation 4 release schedule to keep you warm during these dark nights. Red Dead Redemption 2 is barely a week old, and the likes of Fallout 76 and Hitman 2 are lingering tantalisingly on the horizon.
Sammy Barker, Editor
I love Red Dead Redemption 2 so much that it's gotten to the point where I wish I was playing it all the time. That's not realistic, of course, but I will be enjoying Rockstar's latest as much as I possibly can this weekend – and enjoying every minute.
Read the full article on pushsquare.com
Source/ Readmore at PushSquare http://www.pushsquare.com/news/2018/11/talking_point_what_are_you_playing_this_weekend_-_issue_244