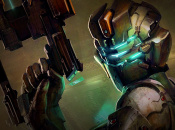 All together now.
The nights are drawing longer and the gaming news is drying up as new releases ship, but no one could ever complain that there's nothing to play. The release calendar is absolutely stacked right now, so here's what we're playing this weekend.
Sammy Barker, Editor
I'm so close to 100 per cent Trophy completion in Hitman that I'd be crazy to give up now. The most alarming thing for me is that I'm not bored of this game yet – in fact, I'm eagerly anticipating its sequel.
Read the full article on pushsquare.com
Source/ Readmore at PushSquare http://www.pushsquare.com/news/2018/10/talking_point_what_are_you_playing_this_weekend_-_issue_242