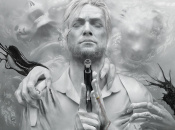 Black hot.
Call of Duty: Black Ops 4 is out and Red Dead Redemption 2 is calling, so there's lots for us to gab about in this week's WAYP. All that's left is for us to pose that age old question: what are you playing this weekend?
Sammy Barker, Editor
I've got until Red Dead Redemption 2 releases to finish off Hitman, because I want to be ready for the sequel next month. I'm probably nearing 100 hours in this game now, and I still have tons left to do.
Read the full article on pushsquare.com
Source/ Readmore at PushSquare http://www.pushsquare.com/news/2018/10/talking_point_what_are_you_playing_this_weekend_-_issue_241