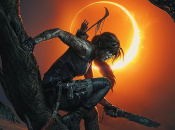 In a spider's shadow.
Guess who's back – back again? Sammy's back – tell a friend! That's right, your normal WAYP service resumes this week after Senior Staff Writer Stephen Tailby took the reins last week. It means that the article's being published late, and arrangements only started being made a couple of hours before we're publishing. Good to be back!
Sammy Barker, Editor
I'm finally playing Marvel's Spider-Man, which is living up to all the expectations I had for it prior to release. I don't really know what else to add about this game that hasn't been said already – it's great.
Read the full article on pushsquare.com