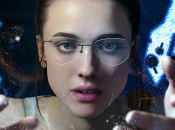 Source: PushSquare: http://www.pushsquare.com/news/2019/10/sony_promotes_death_stranding_with_high-five_world_record_attempt
Give me some skin.
Hideo Kojima has reiterated on multiple occasions that Death Stranding is all about bringing people together, and in order to promote the title in Saudi Arabia today, PlayStation attempted a Guinness World Record at the Color Run in Riyadh. The task: to register as many consecutive high-fives as possible.
It's all part of a larger Death Stranding push in the Middle East, where Sony's also confirmed that the title will ship with Arabic menus and subtitles. It's unclear whether the World Record attempt was successful, but we'll update this article if we hear anything.
Read the full article on pushsquare.com