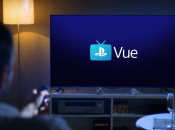 Source: PushSquare: http://www.pushsquare.com/news/2019/10/sony_eager_to_flog_ps_vue_as_it_plots_exit_from_tv_streaming_business
A Vue to a kill.
PlayStation Vue's on the market, and Sony's purportedly already been in contact with one potential buyer. According to a report by The Information, the organisation has been in contact with sports-focusing streaming platform FuboTV about the possibility of selling the service, which would include its 500,000-strong subscriber base and its underlying technology.
According to the original article, the Japanese giant has been struggling to turn a profit with the initiative, despite hiking prices earlier this year. The issue all comes down to the cost of programming itself, as the service's feature-set has been widely well received; PS Vue, for example, allows you to watch multiple shows on a single screen – a great option for sports fans.
Read the full article on pushsquare.com