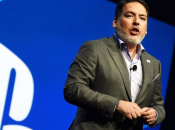 Source: PushSquare: http://www.pushsquare.com/news/2020/01/sony_and_playstation_will_not_be_at_e3_2020
Second year in a row.
Sony and PlayStation will not attend E3 2020, the company has confirmed to GamesIndustry. The annual convention, which will take place this summer, has been the biggest event in gaming for decades — but there's no question that its influence has waned over recent years. Indeed, you may recall that Sony skipped the show in 2019 as well, while other heavy hitters, such as Nintendo and EA, have slowly but surely distanced themselves from the event.
Read the full article on pushsquare.com