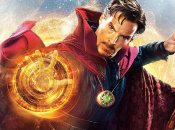 Source: PushSquare: http://www.pushsquare.com/news/2019/10/soapbox_doctor_strange_x_remedy_is_surely_a_match_made_in_heaven
Liam ponders the next Marvel mash-up.
There's far too much smoke in the air when it comes to Sony and Remedy for there not to be something in the works. Following Control's timed-exclusive DLC on PlayStation 4 and numerous studio visits from PlayStation's bigwigs, we reckon the two companies have something big cooked up for the PS5. It's probably going to be a new IP you'll only find on Sony's next-generation system, it's sort of the Finnish studio's forte, but what if we can go bigger than that? Marvel's Spider-Man is proof that the Japanese giant has built a positive relationship with Marvel Games, so let's leverage that once more for a superhero experience unlike any other. Remedy is the perfect developer for a video game adaptation of Doctor Strange.
The surgeon turned magician's powers include flight, the ability to summon objects, teleportation, energy blasts, and protective shields. Control allows you to launch objects and rubble at enemies through telekinesis, create a shield to deflect bullets at will, float about the battlefield with Levitate, and take over people's minds. The team's game before that, Xbox One exclusive Quantum Break, is perhaps even further proof that Remedy is more than up to the task.
Read the full article on pushsquare.com