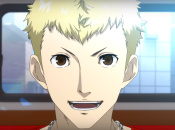 Source: PushSquare: http://www.pushsquare.com/news/2019/11/ryuji_still_loves_smacking_things_in_persona_5_scramble_the_phantom_strikers
Good job, Skull.
Atlus has dropped another Persona 5 Scramble: The Phantom Strikers character trailer. This time, it's all about Ryuji and his favourite blunt instruments as he smacks and stomps his enemies. The brutish fighter plays pretty much exactly as you'd expect him to.
The action role-playing game is due out in Japan on the 20th February, 2020. We don't have a Western release date yet, but once Persona 5 Royal is out over here, expect Atlus to follow up.
Read the full article on pushsquare.com