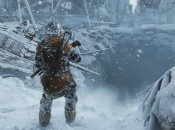 Sound of the underground.
After pitching itself as the series' big, breakout, open-world moment, it's almost comical that the first piece of downloadable content for Metro: Exodus immediately returns to what it was originally known for. The Two Colonels is a short, linear, claustrophobic experience that's not much more than serviceable in any meaningful way.
The underground metro is what this franchise does best, but The Two Colonels feels a little one-note. Equipped with the all-new flamethrower, you'll hunt down creatures while cleansing the environment of a dangerous slime that soaks its walls. It's more akin to Metro 2033 and Metro: Last Light in atmosphere, tone, and gameplay structure than anything else – making for a sense of been there, done that.
Read the full article on pushsquare.com
http://www.pushsquare.com/reviews/ps4/metro_exodus_the_two_colonels