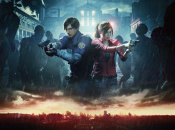 In some countries anyway.
Can we just take a moment how freakin' cool Capcom's demos for the Resident Evil franchise have been lately? First we had PlayStation VR teaser Kitchen, which no one knew was even connected to Biohazard until later. Then we had the evolving sampler for Resident Evil 7, which altered over time – a brilliant way to get people talking. And now we have this 1-Shot demo for Resident Evil 2, a limited time teaser which will give you just 30 minutes to try out the title.
It's live now across Europe, although North America may have to wait a few more hours yet. How are you going to be playing the demo? Taking your time and soaking up the atmosphere or… Trying to rush through to the end? You've got 30 minutes to comment.
Read the full article on pushsquare.com