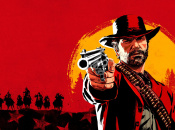 Source: PushSquare: http://www.pushsquare.com/news/2019/11/red_dead_redemption_2_tops_26_million_copies_grand_theft_auto_5_continues_to_be_an_unstoppable_juggernaut
Good news for Rockstar.
Aside from the rocky PC release of Red Dead Redemption 2, we imagine that it's all smiles across Rockstar's multiple studios today. During its most recent financial briefing, parent company Take-Two has revealed that the developer's open world blockbusters — Red Dead 2 and Grand Theft Auto V — continue to be sales juggernauts.
Read the full article on pushsquare.com