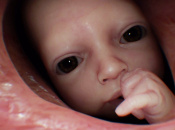 Source: PushSquare: http://www.pushsquare.com/news/2019/11/of_course_death_stranding_is_getting_review_bombed_on_metacritic
What a bunch of BBs.
Oh for God's sake, this again? For some reason, quite a few people on the internet have decided that Hideo Kojima's a hack and that he deserves some hate. It's a weirdly convoluted narrative that we've watched develop over the course of Death Stranding's development, and now that the game is here, detractors seem to be out in force.
Read the full article on pushsquare.com