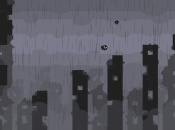 The End Is Nigh! Dungreed! Crystal Crisis!
If you're not familiar with Nicalis, it's a game developer and publisher that focuses on smaller projects. Games in its portfolio include Wonder Boy: The Dragon's Trap, The Binding of Isaac: Afterbirth, and Redout, among plenty of others. Yesterday, the company announced a trio of its games will be making their way to PS4 next year, and you can see a snippet of each of them in the video above.
The End Is Nigh is a tough 2D platformer from Ed McMillen, the creator of Super Meat Boy and The Binding of Isaac. It's the end of the world, and you play as a black blob named Ash who's journeying through the ruins to find a friend.
Read the full article on pushsquare.com