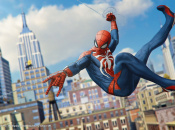 Studio could have picked any character.
Marvel's Spider-Man is a match made in heaven, but it's fascinating to learn about how the project came to be. As you all know, it's a PlayStation 4 exclusive published by Sony and developed by independent studio Insomniac Games – but with Marvel sitting on the sidelines, it almost feels like fan fiction.
It perhaps won't surprise you, then, that the game almost didn't happen – but for reasons you may not expect. Speaking with IGN as part of a huge interview, studio founder Ted Price revealed that he wasn't initially all that fussed about the idea of making a Marvel game because the studio historically has always worked on its own franchises.
Read the full article on pushsquare.com