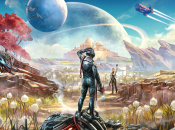 Source: PushSquare: http://www.pushsquare.com/news/2019/10/guide_the_outer_worlds_character_builds_-_attributes_skills_and_perks_for_every_style_of_play
Best skills and perks to pick in The Outer Worlds.
Creating a character in The Outer Worlds can be a daunting process. Right at the beginning of the game, you have to think about base attributes and skills, and once you're off on your adventure, levelling up and bringing peace (or chaos) to Halcyon, you've got to start thinking about perks. There are a lot of different ways to play The Outer Worlds, and finding a style that suits you can take some time.
Read the full article on pushsquare.com