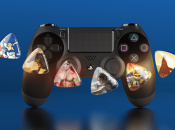 Source: PushSquare: http://www.pushsquare.com/news/2019/12/guide_all_playstation_now_games
A complete list of every PS Now game.
What's the full list of all PlayStation Now games? Below you'll find the complete lineup of every PS Now game available to subscribers, spanning both PS4 and PS3 software. Remember that PlayStation 4 titles can be streamed or downloaded to the console, while PlayStation 3 titles can only be streamed. If you're playing on PC, then you'll have to stream both PS4 and PS3 software. You can learn more in our PlayStation Now FAQ. Sony's constantly changing the lineup of PlayStation Now games, so we'll endeavour to keep this list up to date. While you're here, feel free to browse our guides for All Free PS Plus Games in 2019 and All New PS4 Games Releasing in 2019 as well.
Read the full article on pushsquare.com