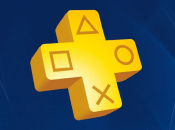 Source: PushSquare: http://www.pushsquare.com/news/2019/12/guide_all_free_ps_plus_games_in_2019
A complete list of every 2019 PlayStation Plus game.
What are the latest PS Plus games? Sony will change PlayStation Plus partway through 2019, but for the first three months of the year it will continue to giveaway six free games to subscribers, across the PS4, PS3, and PS Vita. Starting from April 2019 it will alter that format, with the PS3 and PS Vita being dropped. It's unclear how the service will evolve to compensate, but regardless we'll be keeping tabs on all free PS Plus games in 2019 right throughout the year, so feel free to bookmark this page and check back regularly. You can also find a list of all New PS4 Games Releasing in 2019 through the link.
Read the full article on pushsquare.com