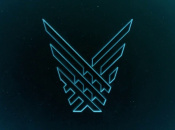 Get your predictions in.
It's almost that time of year again. The Game Awards show is Geoff Keighley's baby, and it's of course returning once again next month. The glitzy awards ceremony should be an entertaining watch, potentially with a few announcements punctuating the applause and the speeches.
But it is, first and foremost, about the awards, and Keighley has announced that the nominees for all categories will be revealed next week, on 13th November at 9am PDT / 12pm EDT.
Read the full article on pushsquare.com
Source/ Readmore at PushSquare http://www.pushsquare.com/news/2018/11/geoff_keighley_to_announce_the_game_awards_2018_nominees_next_week