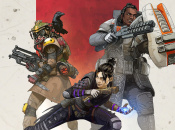 Source: PushSquare: http://www.pushsquare.com/news/2019/12/game_of_the_year_best_supported_ps4_game_of_2019
Praising the updates.
The video game industry is now in such a place where the term Game as a Service is common knowledge. Some will turn their nose up at it, coining it a phrase associated with predatory microtransactions and dubious business practises, and others will understand what it actually means. Games are now much more than the experience offered on launch day as downloadable content, free updates, and cosmetic items lengthen a game's lifespan long past what would traditionally be considered normal. A whole host of well-supported titles have arrived on PlayStation 4 in 2019, but these select games are the ones which have truly excelled after hitting the market.
This category focuses on PS4 games released in 2019 which were built upon throughout the year with free content and paid updates. Titles that launched before 2019, including those that were heavily updated throughout the year, were not considered.
Read the full article on pushsquare.com