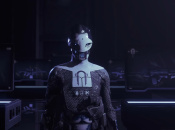 Bashing their heads against a wall.
Destiny 2 is known for its weird, wonderful, and sometimes downright convoluted puzzles, but the one found in its latest activity has to take first prize.
As part of the latest Black Armory update, players must group up into teams of three in order to beat a challenge that will unlock the final forge for all players in the game where Guardians can construct some of the most powerful weapons in the game. Titled the Niobe Labs, it went live yesterday at 17:00 GMT and at the time of writing, it has not been beaten. Streamers over on Twitch are making continuous attempts at trying to solve the puzzle, but it's almost as if the game is working against them at this point.
Read the full article on pushsquare.com