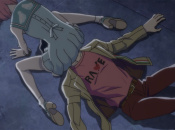 Persona 5 crossover DLC revealed.
Catherine: Full Body is shaping up to be quite the surprise package – in more ways than one. The re-release always promised to expand on the original's story, but we weren't expecting quite as much content as is teased in this new Japanese trailer, which hints at a wealth of previously unseen scenes. In many ways, this is looking more and more like a full-blown re-imagining of the PlayStation 3 title.
Of course, as you know, there'll be a third Catherine to add to protagonist Vincent's problems – and it's now been confirmed that the pink-haired newcomer will be named 'Qatherine' in the game. As with the original, you'll be pushing blocks to advance the story, but new options are being incorporated to make progress a little less infuriating – including a wholesale "skip" option.
Read the full article on pushsquare.com